Sunday Snapshots (09/27/20) – More Singapore, Sam Hinkie's resignation letter, and How Public can win
In which I do a deep dive into Public.com
Hey everyone,
Greetings from Washington, D.C.!
This issue of Snapshots comes from a gloomy capital — perhaps reflecting of the overall tone of the republic — with an overcast forecast for the weekend.
With a new project in the works and making my way beyond the outline on my Lessons from LBJ book, I've been missing essay writing. So, I wrote about a new company in the investing world, Public.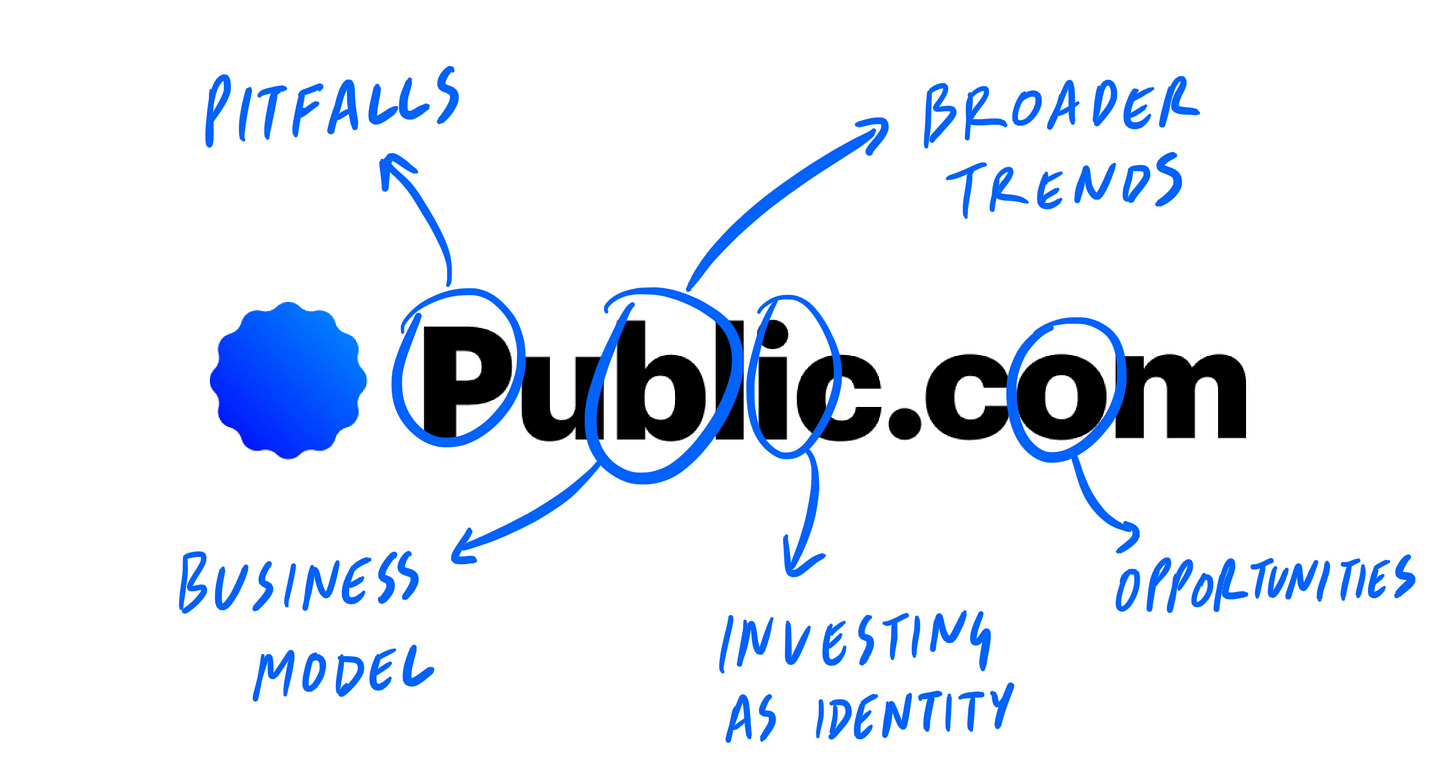 I explore the broader themes that the company can leverage, how it's executing on its go-to-market strategy, their business model, potential pitfalls they'll have to navigate, and the opportunities they can and should grab. Check it out and join the discussion on Twitter.
In this issue of Snapshots, I want to explore:
The yearning for an old school leader and Lee Kuan Yew's speeches

My favorite bits from Sam Hinkie's resignation letter

My assessment of Public's opportunities and strategy

TikTok's algorithm, Netflix's Black content strategy, and Oscar fraud
Book of the week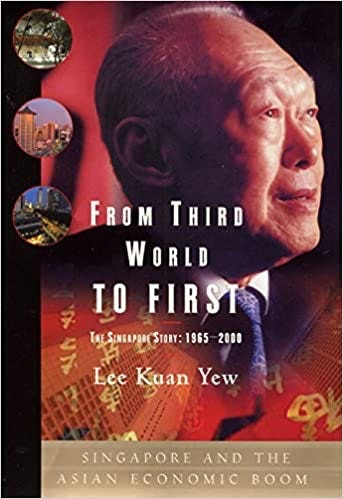 Last week, I wrote about the societal problems that Singapore's first prime minister Lee Kuan Yew had to deal with at the birth of the nation. The more you dive into his From Third World to The First, the more you yearn for an old school leader. So instead of dissecting more of the book, I want to feature three of his speeches that I listened to this week (admittedly I fell prey to the power of the YouTube recommendation algorithm – I'm sure you've been there) and my takeaways from them:
First: His first national rally as prime minister. A vulnerable nation bound by a lust of independence had to be kept together through a series of policy implementations.
Second: Watch him make a frank assessment of Singapore's potential future prime ministers. A cold, calculated, and pragmatic assessment based on what is right for the nation.
Third: His last speech as prime minister. A moving goodbye to a grateful nation that he created in his worldview.
I'll wrap things up next week with what the future holds for Singapore, and some dissenting views about LKY's leadership.
Long read of the week
An annotated version of Sam Hinkie's resignation letter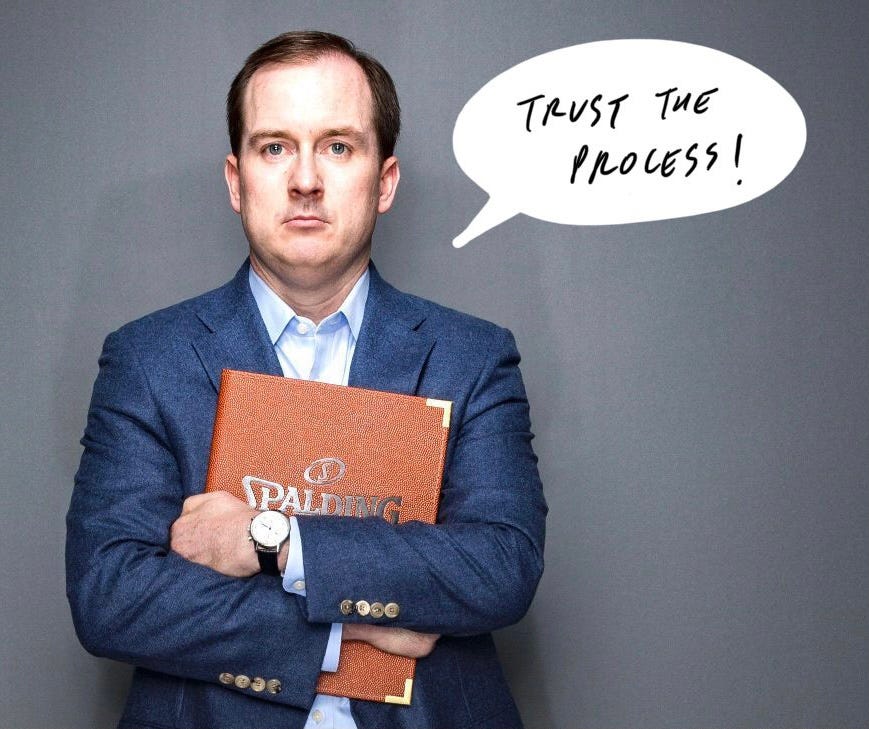 After I shared Sam Hinkie's (former GM of the basketball team, the Philadelphia 76ers) resignation letter, many of you wrote in to ask me to share my favorite bits from it.
Well, your wish is my command:
Divorcing process from outcome:
On decision making and building humility:

Thinking about the long term: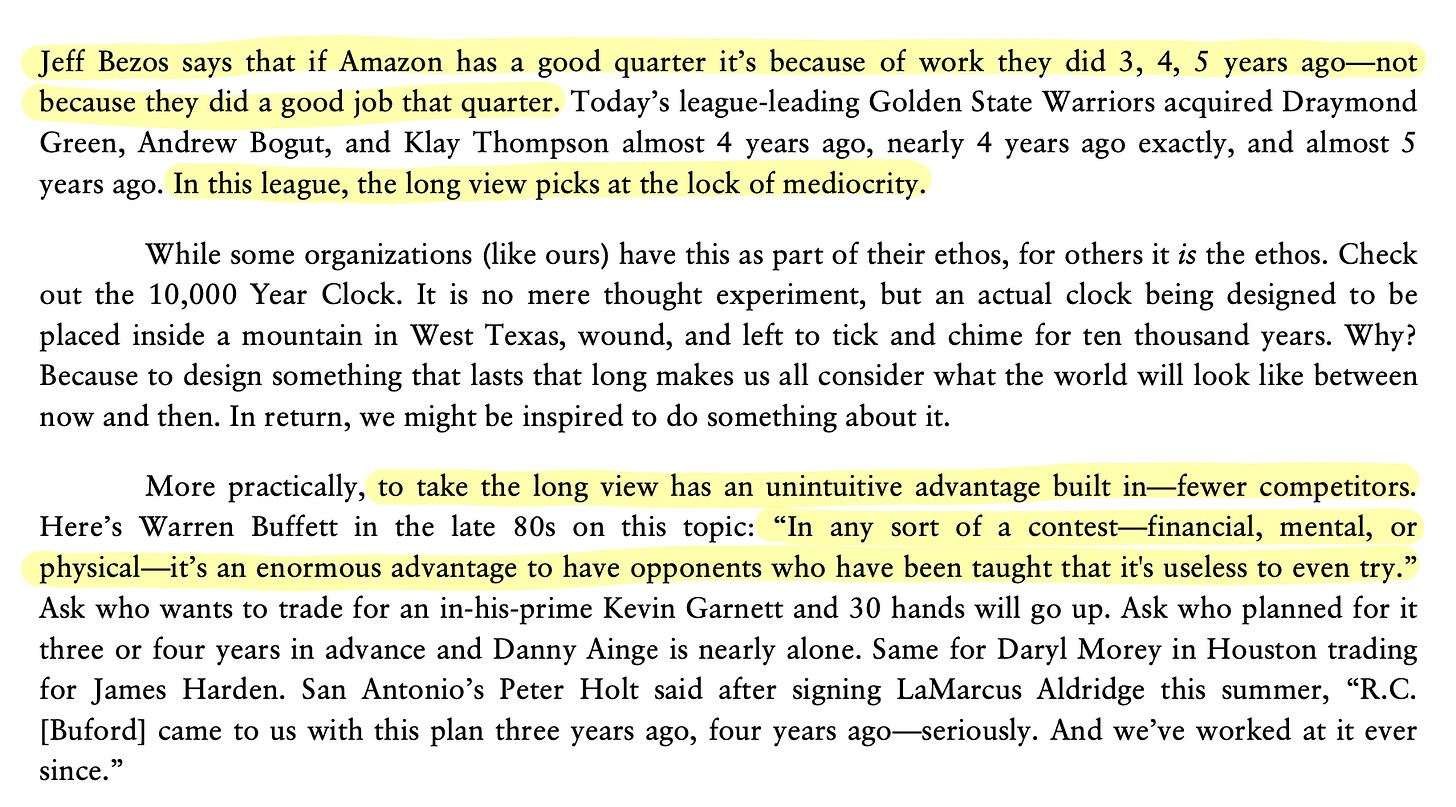 Go brew a cup of coffee or tea, bring out a highlighter, and read the un-annotated version here.
Business move of the week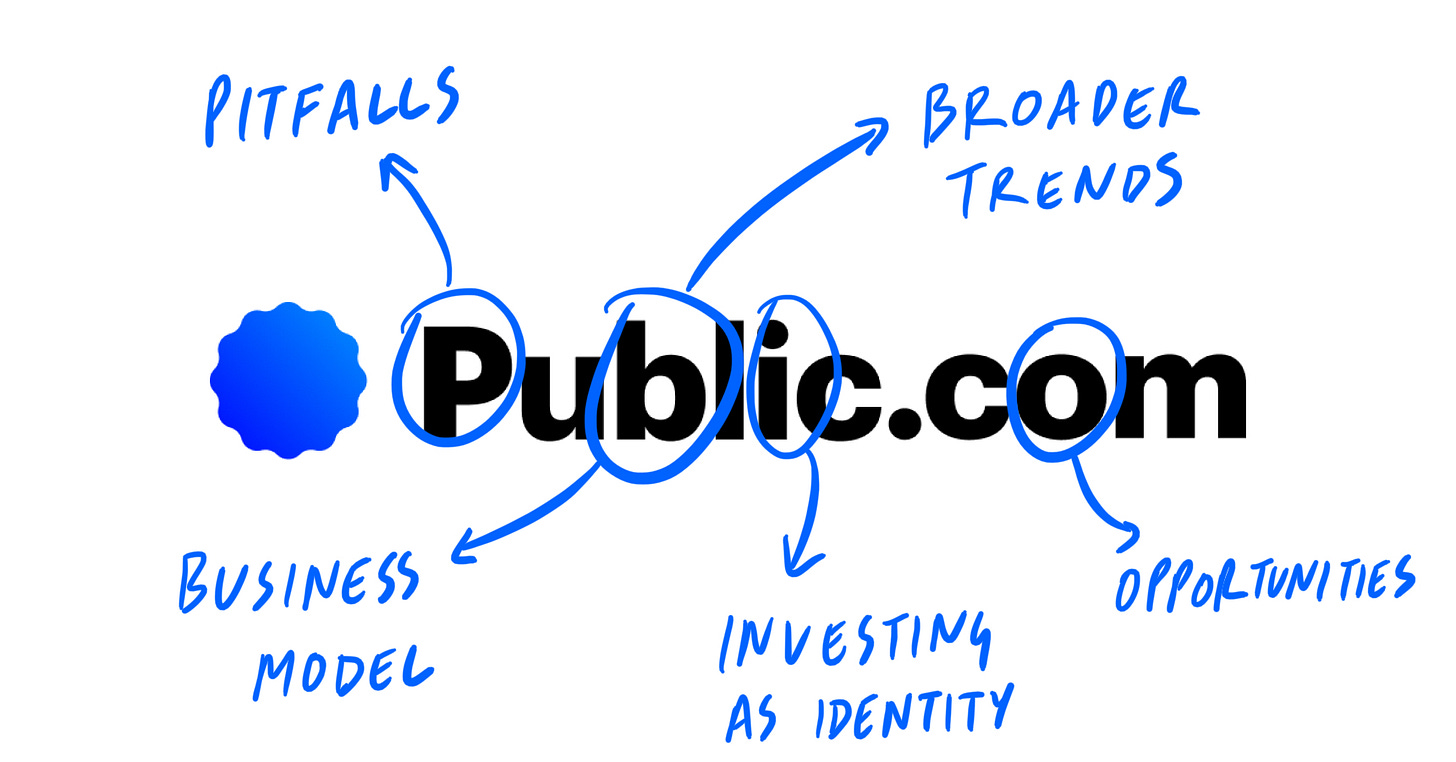 I wrote a long-form essay about Public, a new investing app, that's getting a lot of attention. The essay is pretty long, so I published it over at my blog. I talk about the broader themes that the company can leverage, how it's executing on its go-to-market strategy, their business model, potential pitfalls they'll have to navigate, and the opportunities they can and should grab.
Here's a snapshot (sorry) of one of the first sections:
Democratization of investing: The way I see it, Robinhood walked so Public can run. Robinhood decreased the friction for onlookers like me to get started with buying companies I was interested in. It was as easy as signing up for any app. That reduction of friction also enabled the 8th wonder of the world also known as r/wallstreetbets and all the fun that comes along with it. It also aims to go across demographics to expand the reach of investing in the same way that Cash App did against Venmo.
Check out the full essay here:
Odds and ends of the week
Three amazing articles this week:
Eugene Wei's Seeing like an Algorithm: Eugene shows us the way when it comes to how design and algorithm create a delicious cocktail of FYP on TikTok. A must read if you're interested in why global superpowers seem to be fighting over an app.

Dan Runcie's Netflix's Black Content Strategy: Amazing breakdown of how Netflix looks to leverage key cultural moments. I still think HBO does a better job here but Runcie's article compelling me to take Netflix seriously in this domain.

Letterboxd's Screen Time: Are the Oscars a scam? There's compelling reason to believe so and this is probably my favorite conspiracy theory.
---
That wraps up this week's newsletter. You can check out the previous issues here.
If you want to discuss any of the ideas mentioned above or have any books/papers/links you think would be interesting to share on a future edition of Sunday Snapshots, please reach out to me by replying to this email or sending me a direct message on Twitter at @sidharthajha.

Until next Sunday,
Sid