Sunday Snapshots (26th July, 2020)
New beginnings, Complexity Convection, Kochland Pt. 1, E-commerce and warehouses, Chowbus and vertical disruptors, designers, and Apple wallpapers
Hey everyone,
Greetings from Evanston!
This is the last time I'll be signing off from this quirky college town on the north side of Chicago. A town with a gorgeous lakefill that's gorgeous for only a quarter of the year. A town with an age distribution with two peaks – the very young and the very old. A town where the futures of its younger inhabitants may be usually bright, but the lighting along its streets is dangerously dim. A town that is bustling with energy in its basement parties, but where somehow every store shuts down by 9 pm. A town whose legendary landmarks like Chicken Shack and Tomate – and more utilitarian landmarks like the Starbucks next to the library – fuel many late night study sessions at so-called "Nerd-western" University.
Four years ago, this paradoxical town took in a boy with his whole life packed into two suitcases. It made me acutely aware of my weaknesses. More importantly, it made me acutely aware of my strengths. It gave me the mindset to create and cultivate relationships. It raised my ambitions to be more than just a kid who was good at math. It gave me a lens through which to see a world which didn't just break down into mathematical variables, but one that is formed by the rich tapestry of human psychology. It gave me a home more than 8000 miles away from home. It may not be the end of my relationship with Evanston – I still hope to be back every now and then to see my friends, grab a burrito at Tomate, and take a stroll along the lake – but it's definitely an ending.
But with this ending comes a new beginning. For me, this beginning will be on the East Coast. I'm moving to Washington, D.C. this week. In some ways, moves are easy for me. Growing up, I never stayed in one place for too many years. I've moved across towns, cities, states, countries, and oceans. But moving in the middle of a pandemic presents unique challenges, even for a veteran. The first challenge? I don't know that many people in the area. So if you, a family member, or a close friend lives in the D.C. Metro Area, send me a note by replying to this email. I'd love to do a socially distanced meetup!
In other news, I co-wrote an essay with Nathan Baschez of Divinations. We explore the lifecycle of companies through the website builder space. The reception has been amazing and I've enjoyed going through the feedback. Nathan is an amazing thinker and was the whetstone against which my thinking was sharpened as we progressed through writing the piece. I'm proud of what we were able to produce. Check it out.
With all that out of the way, in this week's issue of Snapshots, I want to explore:
Kochland by Christopher Leonard

The critical role of logistics infrastructure in the e-commerce boom

Chowbus, verticalization of networks, and questions

Designs, The Handmaiden, and recreating Apple wallpapers
Book of the week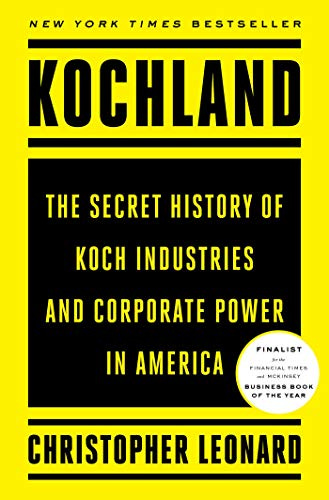 It's usually difficult to see the world for what it actually is. We all have our biases that tint our view of how things really work. I am certainly not immune to this.
So when a book like Kochland by Christopher Leonard gets recommended to me, I put it to the top of my reading list. The Koch brothers are notorious for their political contributions and support of think-tanks like The Cato Institute. But what's less well known is how these structures were put in place in the first place.
Emerson said that "Every great institution is the lengthened shadow of a single man." In this case, that single man is Charles Koch.
We'll explore the book in two parts. This week, we'll look at how Charles Koch set up the foundation for his business empire. Next week, we'll look at how he leveraged this empire to become one of the architects of modern American life.
Here are my takeaways from the first part of the book:
Control: One of the principles of Koch Industries seems to be absolute end-to-end control. Koch is a private company which means it doesn't have to release financial statements to the outside world. This makes them immune to the whims of Wall Street. Even within the company, Charles Koch has bought out most of his family members. This puts him at the center of the Koch empire. This insistence on complete control can also be seen in his businesses where vertical integration is the name of the game. By merging with its upstream producers and downstream retailers, Koch industries has been able to squeeze out every bit of value from the sales of opaque-yet-essential parts of the American economy like petroleum products.

Structures to scale yourself: To work at Koch Industries is work for Charles Koch. That's typically a difficult thing to achieve at a conglomerate with 120,000 employees across its portfolio. There are a few ways Charles Koch has achieved this. The first is his book The Science of Success which outlines the philosophy of Market-Based Management – a blend of principles from human psychology and history. Second, he has funded think-tanks like The Cato Institute that proliferate his libertarian world view. Third, his foundation contributes to higher education institutes around the country to study economic freedom. All these vectors of attack contribute to scaling Charles Koch.

Political lobbying as trading: If you're a commodities trader, you don't want to make a large one-directional bet on the price of a single commodity. In this case, you have to be right 100% of the time to make money. What you want to do is to make a series of small bets across different commodities and be right six out of ten times. Here, you only have to be right 60% of the time. It's simple diversification of risk.

Charles Koch brings this approach to political lobbying. Most people think that the Koch brothers decide who gets to be President. That is naive. Charles would never make a one-directional bet with such a large effect. Instead, the Koch lobbying machine looks at where laws get created and where public opinions is shaped. This include committees, sub-committees, lower judiciary benches, town halls, etc. This decentralized network makes Koch Industries resistant to the failure of any single node and allows it to continue doing business as usual.
Kochland is a fascinating book and Christopher Leonard has done an exceptional job weaving a narrative full of detail about a company that is notoriously secretive. Grab a copy.
Long read of the week
Intelligent Warehouse Allocator for Optimal Regional Utilization by Girish Sathyanarayana and Arun Patro
The coronavirus has accelerated the e-commerce trend. Everyone is setting up a new website with a Shopify backend or selling to customers on Amazon. But behind the shiny veneer of flat designs and silly illustrations lies the demanding world of atoms.
This world of atoms consists of workers, trucks, ports, distribution centers, and warehouses. All these categories are regional in nature and form the circulatory system that magically delivers packages to your front door. All of them have had to scale up due to increased demand.
This paper by a team at the Indian e-commerce retailer Myntra looks at how one part of this circulatory system – warehouses – can optimize for two metrics: utilization and 2-day delivery service levels. The first one is important because you don't want to set up high cost resources like warehouses and not utilize them. The second one is important because of how high customer expectations have been set by the 800-pound gorilla overlooking every inch of the retail landscape – Amazon.
While the specifics of integer programming, optimization, and machine learning algorithms are all very dear to this recent Industrial Engineering graduate, the reason I wanted to share this piece is to offer a sense of what the behind-the-scenes processes that fuel the tide of trends like e-commerce look like.
The future isn't some static thing that we eventually arrive at. It's built by a lot of smart people working very hard on hard problems.
Business questions of the week
Chowbus raises $33M to bring 'mom and pop' Asian restaurants online via Techcrunch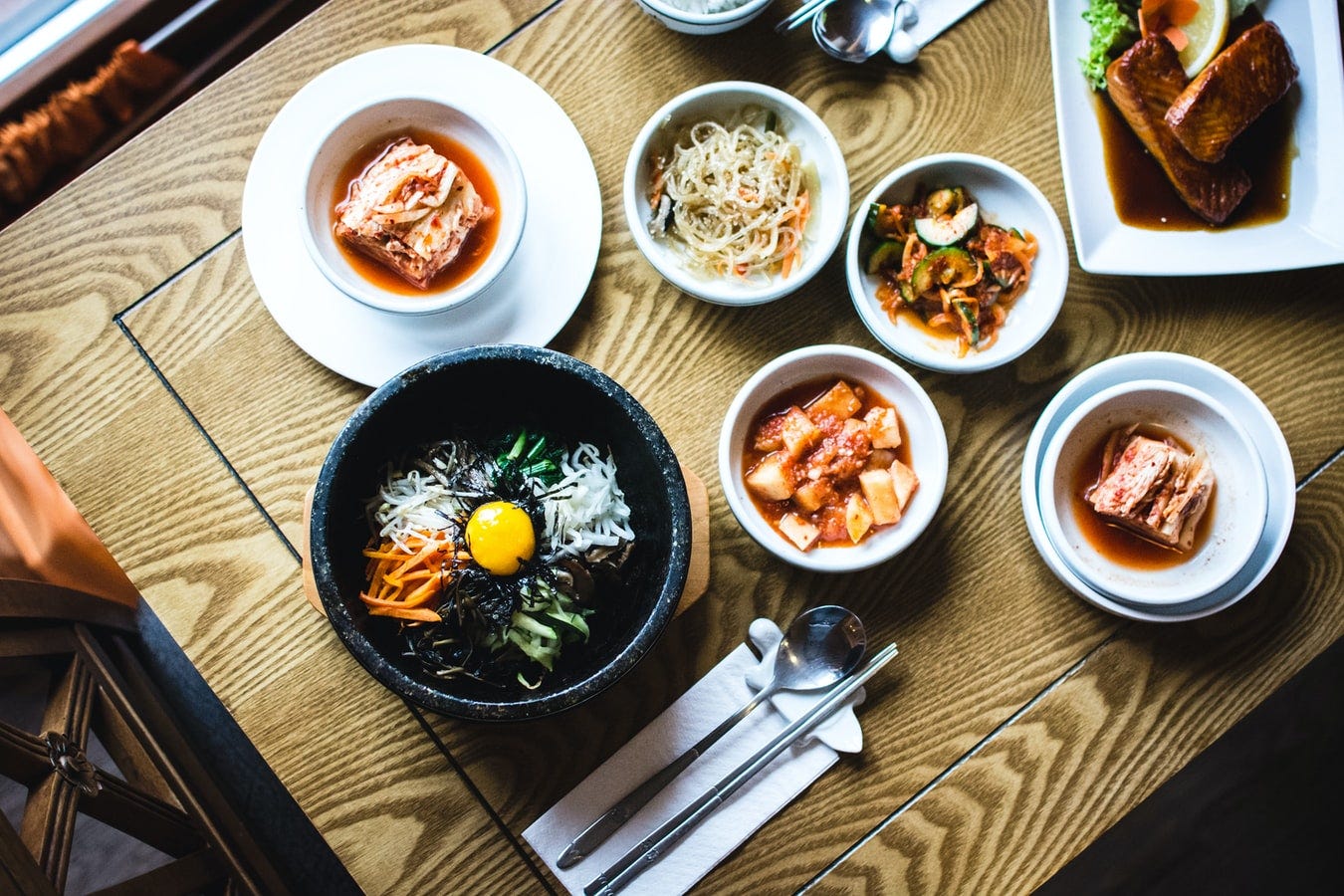 This week, I'm changing up this section because I cannot figure out what is going on with Chowbus. But I'm endlessly curious about it because I think it offers a lenses into the broader trend of food delivery apps. So if I get responses to my questions below that help me form a coherent thesis about the company, I'll publish a long form article about it with credits to everyone who responds.
For the uninitiated, Chowbus is a Chicago-based delivery app that partners up with Asian restaurants. It just raised a $33M Series A on the back of successful launches in multiple cities.
Here are my questions:
How is it possible to attack network effect-based companies like Postmates and UberEats by launching a very similar product? The Techcrunch piece offers some answers like lack of hidden fees and dine-in features, but is that really enough to counteract the surely greater demand that the larger apps bring?

To what extent are restaurants signing up for every delivery app? And if so, are they able to intelligently able to shift demand towards apps that lead to higher overall profitability or are they at the whim of the apps? If the answer is "depends on the restaurant", what are the characteristics of restaurants which are navigating this well?

Is there something unique about the Asian restaurant niche in the US that allowed this to happen? Why has this not happened to Italian or Indian restaurants? Could it happen to them?

What does the shift from the go-to-market strategy which likely involves heavy discounts and targeted advertising (Chinese international students are probably a low-hanging target market for this app) towards a more broader audience at lower discounts look like for the company?

What does the labor marketplace – the drivers themselves – look like for Chowbus? This stakeholder has to largely commit to one or two apps at most and so faces tougher constraints on its decision-making than restaurants. How does this affect Chowbus' ability to grow in the future?
You don't have to answer every question, but let me know what underlying factors you think are driving this company's growth. Also feel free to connect me to someone who might have an insight into the broader market.
Odds and ends of the week
3 very distinct odds and ends this week:
✍️ Writers and Designers: I believe that there's a big opportunity for up-and-coming designers to partner with newsletter writers for creating graphics and branding assets. The designer gets to scale with the writer and build a portfolio of designs that actually get used. If you're a designer like this (or know someone who is), reply to this email or send me a direct message on Twitter at @sidharthajha. I'm looking to work with someone to develop branding assets and graphics for Snapshots.

👗 The Handmaiden: A good movie with a gripping plot, gorgeous cinematography, and modern aesthetics. If you're looking for a long weekend watch, check it out on Prime Video.

⛰️ Re-creating Apple Wallpapers: Such a cool video of YouTube creators capturing the mountains that dot Apple's latest MacOS release. The marketing team at the company should hire them for next year!
---
That wraps up this week's newsletter. You can check out the previous issues here.
If you want to discuss any of the ideas mentioned above or have any books/papers/links you think would be interesting to share on a future edition of Sunday Snapshots, please reach out to me by replying to this email or sending me a direct message on Twitter at @sidharthajha.

Until next Sunday,
Sid