Sunday Snapshots (8th March, 2020)
The Sense of an Ending, the development of the SR-71, Audio as the next frontier, Donut, and Jobs' patents
Hey everyone,
Greetings from Evanston!
First of all, I hope you and your loved ones are safe as COVID-19 spreads here in the US and around the globe. Everything I've read tells me that the worst is yet to come, so please stay safe.
The balmy day here today suggests that spring is just around the corner – and I'm told that warm weather will help with lead to some decline in the contagiousness of the SARS-CoV-2 virus. I hope it does.
With that out of the way, in this issue of Snapshots, I want to tell you about:
The first novel to make it to Snapshots

A memo on the development of the SR-71

My struggles with "audio is the next big platform"

An app that lets you passively invest in cryptocurrency

An interactive page with all of Steve Jobs' patents
Book of the week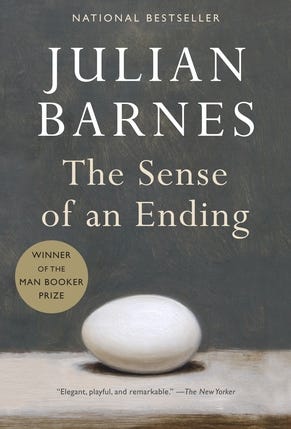 Earlier this week, I read this profile of President Obama by Michael Lewis from 2012. He noted that the President's desk was "piled high with novels—on top is Julian Barnes's The Sense of an Ending." Now, in more than 40 weeks of writing this newsletter, I've never talked about a fiction book. A culmination of factors this week, with Obama's implicit recommendation being the decisive blow, changes that.
And I've got to say, I really enjoyed the book. At 163 short pages, it was a breeze to read. It's about Tony Webster, a normal man who has led a normal life. He recounts his youth, and is then confronted by the fact his memory had failed him – that he was a different man than he thought himself to be. And it is about how he deals with this confrontation. It is in other words, about life. In many ways, it reminded me of Kazuo Ishiguro's now popular Remains of the Day, so if you read and enjoyed that book, you'll probably like this one as well.
The core theme of the novel is the imperfections of our memories. There are also a host of issues that feed off of this – confronting how cruel we can be to others, the fragility of our egos, and the follies of youth.
Instead of giving you my takeaways, I wanted to pick out some quotes that stuck out to me and might give you a good sense for the novel:
Ascribing responsibility as a cop-out:
Isn't the whole business of ascribing responsibility a kind of cop-out? We want to blame an individual so that everyone else is exculpated. Or we blame a historical process as a way of exonerating individuals. Or it's all anarchic chaos, with the same consequence. It seems to me that there is – was – a chain of individual responsibilities, all of which were necessary, but not so long a chain that everybody can simply blame everyone else.
How we react to events outside our control shapes us:
I certainly believe we all suffer damage, one way or another. How could we note, expect in a world of perfect parents, siblings, neighbours, companions? And then there is the question, on which so much depends, of how we react to the damage: whether we admit it or repress it, and how this affects our dealings with others. Some admit the damage and try to mitigate it; some spend their lives trying to help others who are damaged; and then there are are those whose main concern is to avoid further damage to themselves, at whatever cost.
Different futures and different pasts:
It strikes me that this may be one of the differences between youth and age: when we are young, we invent different futures for ourselves; when we are old, we invent different pasts for others.
Why we're the easiest person to trick ourselves:
How often do we tell our own life story? How often do we adjust, embellish, make sly cuts? And the longer life goes on, the fewer are those around to challenge our account, to remind us that our life is not our life, merely the story we have told about our life. Told to others, but – mainly – to ourselves.
About compounding losses in life:
"The question of accumulation"," Adrian had written. You put money on a horse, it wins, and your winnings go on to the next horse in the next race, and so on. Your winnings accumulate. But do you losses? Not at the racetrack – there, you just lose your original stake. But in life? Perhaps here different rules apply. You bet on a relationship, it fails; you go on to the next relationship, it fails too: and maybe what you lose is not two simple minus sums but the multiple of what you staked. That's what it feels like, anyway. Life isn't just addition and subtraction. There's also the accumulation, the multiplication, of loss, of failure.
I think I've got to make more time for fiction in the future. So, I have a question for you this week:
What's a novel that changed your life (or worldview)?
You can let me know by replying to this email, or by sending me a message on Twitter:
Long read of the week
Development of the SR-71 Blackbird
A few weeks ago, I visited the Intrepid Aircraft Carrier Museum in New York with my friend and mentor David Perell. On the deck of the Intrepid, we saw the SR-71 "Blackbird", the fastest aircraft ever built.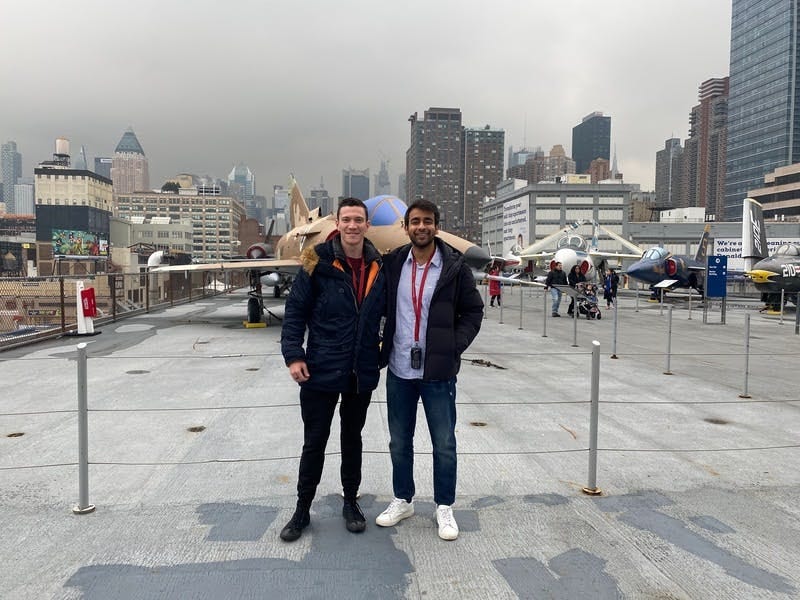 Ever since that visit, I've gone down a SR-71 rabbit hole. This week, I got my hands on the declassified SR-71 development document, written by Clarence Johnson who was a Senior Advisor to Lockheed (the company that built the plane).
Two things stood out to me:
How everything flowed from the use case: The reason to build the SR-71 was that the previous generation reconnaissance jets were getting detected by Soviet radar and missile fields during the Cold War. So, the use case was to take photos of military developments in the Soviet Union without getting detected. The chief requirements that stemmed from this were that the plane had to be very fast (think three times the speed of sound fast) to outpace any missiles, have a cruising altitude over 80,000 feet to avoid getting detected in the first place, possess a very low radar cross-section for the same reason, and have electronic counter measures in case they were detected. Everything else – from the specifications to the material choices to the manufacturing techniques – was an assumption and had to be filtered through the use case and the resulting design requirements. Reading about this took me back to shop class in high class where our teacher drilled this notion of use case -> requirements -> specifications into us. Reading this memo made me appreciate that training.

The decreasing speed of process: There is a lot of talk about "progress studies" – a field that primarily exists to answer the conundrum posed by Peter Thiel's "We wanted flying cars, instead we got 140 characters." I definitely noticed that while reading about the development of the SR-71. All the proposals for the SR-71 were gathered in 133 days in 1958. It took only 971 days to go from an approved proposal to the first flight – just a bit more than two and half years. It now takes more than 3 years to release an email client!
If you liked this section, check out a former SR-71 pilot describing one of his speed checks with a civilian traffic controller.
Business move of the week
Audio as the next frontier?
I've read a lot recently about how audio is the next frontier for tech. I have written about Spotify's moves in podcasting specifically. This week, I set out to form my own views on the broader topic. I'm still in the process of synthesizing everything, but I thought it would be helpful to share two pieces that were particularly good:
Earshare: The Idiot's Guide to Investing in Spotify by Packy McCormick: Packy starts out wanting to lay out a bull thesis for Spotify and as a part of that, writes a compelling piece on the potential of audio more generally.

The Audio Revolution by Alex Danco: Alex takes a more product management perspective on the problem, focusing on why audio is a natural extension of the current forces in tech. Then, he makes an argument for why it might be better idea if we didn't consume too much information through our ears.
I highly recommend you check out both pieces. Packy's newsletter is also amazing.
One of the reasons why I don't feel like my mind is made up yet is because I've only heard one side of the argument. I'd love to hear the opposite one – why is audio not the next frontier? Let me know your thoughts if you don't agree with them.
Product of the week
If you're interested in cryptocurrency (or just want to diversify your portfolio a little bit), Donut is a neat app that helps you do that. I want to describe it as Acorns for bitcoin because it has that characteristic "round-up your transactions and invest the rest" option. There are some other triggers you can configure. For most people, Bitcoin is too volatile to invest any significant portion of their investments. But when you have a lot of uncertainty surrounding a commodity, it can be smart to allocate a small percentage of your portfolio into it to capture any potential upside.
Just do your own due-diligence.
Random corner of the week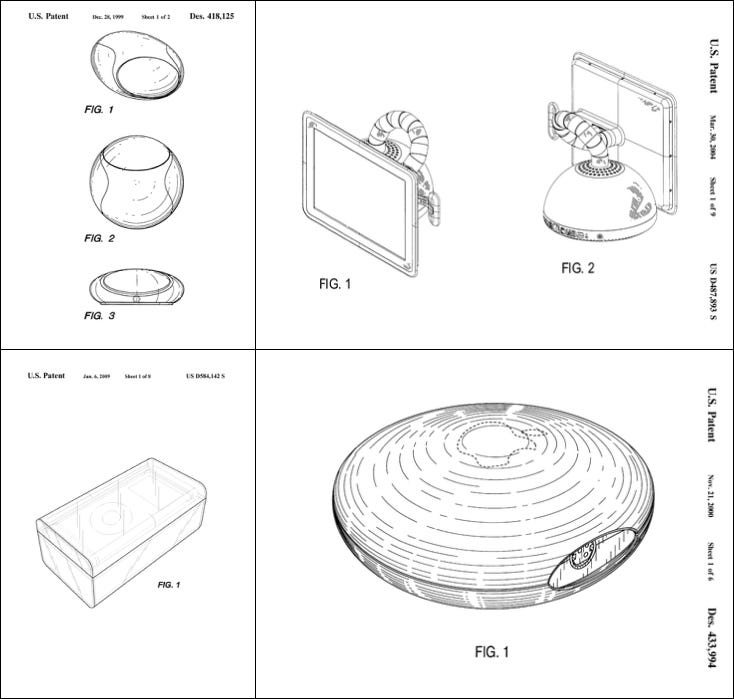 Steve Jobs continues to live on in the psyche of every person who has ever interacted with one of his products. This NYT interactive website has catalogued all of his patents from his time at Apple and categorized them into the key products he helped shape. I had tons of fun exploring it. I hope you do too.
---
That wraps up this week's Sunday Snapshots. If you want to discuss any of the ideas mentioned above or have any books/papers/links you think would be interesting to share on a future edition of Sunday Snapshots, please reach out to me by replying to this email or sending me a direct message on Twitter at @sidharthajha.

Until next Sunday,
Sid